Welcome to MaggieB's Home Baked Treats
Thank you for visiting my website!
I hope you will browse the selections and find something tempting to try. Favorites include Decadent Brownies, Southern Pecan Pie, Crunchy Top Pound Cake, and Chocolate Peanut Butter Balls…..just to name a few. Send your email address and I will add you to my 'Just out of the oven….' mailings. Your opportunity to purchase home-baked treats as they become available "just out of the oven"!!!!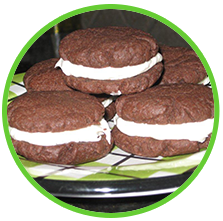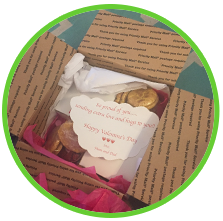 Care packages packed with "home-baked love" can be shipped to college students throughout the country. Check out the menu for your favorite treats and contact me for adding that personal touch to your gifts!
Party favors and teachers gifts……always packaged with that special touch.
And when in doubt…..gift certificates!!!
Enjoy,
Maggie