I am finally doing what I dearly love!!!!
I can't remember when I did not like to get into the kitchen and bake. I have such warm memories of growing up in eastern North Carolina and baking with my mom as a child. Now I am taking many of her recipes, as well as other treats I have collected along the way, and passing home-baked treats your way.
In the fall of 2010 with the encouragement of my husband and three children, I pursued my dream of baking /marketing my home-baked treats in High Point, NC. I was fortunate to bake for local residents, restaurants, the High Point International Furniture Market, ShowTime, as well as delivering and shipping care packages to High Point University and other campuses across the country. Last year, my husband and I decided to pursue another dream and relocated to my hometown of Wilmington, NC. It is here in our "paradise" that I continue to bake my heart out with favorites such as Crunchy Top Pound Cake, Decadent Brownies, Chocolate Peanut Butter Balls, and many other confections that I hope you will try
Each treat is baked upon ordering using only the freshest quality ingredients to maintain that home-baked goodness…….just like Mom's!! Also, because home-baked treats are so special, your order is always gift packaged and tied with a black satin ribbon…the perfect gift for you or someone you love.
Enjoy!
Maggie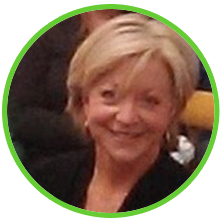 Meet MaggieB......
Marguerite Braddy (Maggie B) lives in Wilmington, North Carolina with her husband Jeff. They, along with her 3 children, Kellie, Scott, Brock, son-in-law, Wes, grandchildren Whit and Kensington, are her official taste testers!!!  After working as a dental hygienist and more recently in a catering business for a friend, she loves baking her favorite treats right from her own kitchen.  Each day is a new day of baking and tasting more new treats!
And Meet Kellie!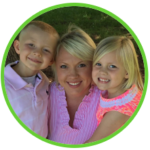 My daughter, Kellie, has helped me for years and is now in Holly Springs, NC.  She has opened her own business offering a similar menu! For those in the Raleigh area, please contact her at bakedinthesouthnc@gmail.com.